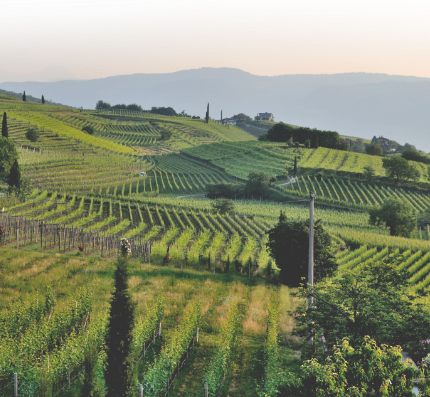 Vinälskarens paradis!
Mitt i hjärtat av Kvarteret Leijontornet ligger vår innergård och vår supervinösa restaurang Vingården. En oas i hjärtat av Stockholm där man dinerar och dricker vin med himlen som tak. Väderleken är dock inget problem då Vingården är 100% vädersäkrad och är vädret dåligt så drar vi bara på cabriolet-taket och sätter på värmarna. På Vingården så lagar vi mat värdig vilken sydeuropeisk piazza som helst med en mycket vinkalibrerad à la carte proppad med fina grönsaker, skaldjur, fiskar och rejäla, hängmörade köttbitar. Man kan även botanisera och dricka sig igenom de stora vinlistorna. Varje dag listas 80-100 viner på glas i kombination med den stora vinkällarlistan som numera rymmer drygt 3000 etiketter.
De flesta bord på Vingården är bokningsbara och bokningar kan göras via vår online-bokning. Vi svarar i telefon från klockan 14:00 på 08-50640087. 2023 har vi öppet från den 4:e maj till den 2:a september, tisdag till lördag från 17:00-00.00. Entré till Vingården sker via Victory Hotels reception på Lilla Nygatan 5 i Gamla Stan, Stockholm.
Varmt välkommen!
The wine lover's paradise!
In the heart of Kvarteret Leijontornet is our courtyard and our super-vinous restaurant Vingården. An oasis in the heart of Stockholm where you dine and drink wine with the sky as a roof. However, the weather is not a problem as Vingården is 100% weatherproof and if the weather is bad, we just pull on the convertible roof and turn on the heaters. At Vingården, we cook food worthy of any southern European piazza with a very wine-calibrated à la carte stuffed with fine vegetables, seafood, fish and hearty, tender tender pieces of meat. You can also botanize and drink your way through the large wine lists. Every day, 80-100 wines are listed by the glass in combination with the large wine cellar list, which now holds just over 3,000 labels.
Most tables at Vingården can be booked and reservations can be made via our online booking. We answer the phone from 14:00 on 08-50640087. In 2023 we are open from the 4th of May to the 2nd of September, Tuesday to Saturday from 17: 00-00.00. The entrance to Vingården is via Victory Hotel's reception at Lilla Nygatan 5 in Gamla Stan, Stockholm.
Very welcome!